Vietnamese food has become more and more popular in western countries because of its unique flavours. Today, Huong's Kitchen is going to introduce the three most famous Vietnamese dishes that are available at our Vietnamese restaurant in St Catharines.
1. Vietnamese Beef Noodle Soup – Pho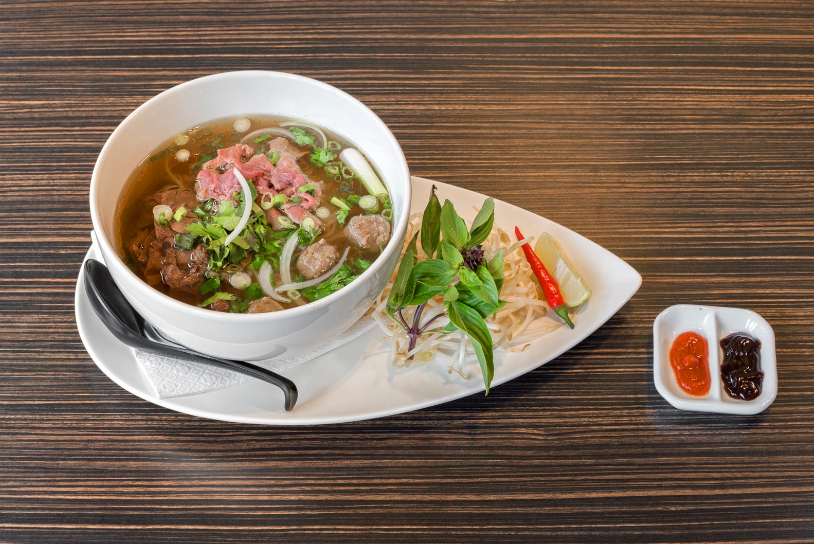 It seems that pho is the most famous dish in Vietnam. Referring to Vietnam, people immediately think of traditional pho.
Beef noodle soup regularly ranks first in the list of the most delicious dishes in the world voted by many prestigious magazines. It is not simple, but Vietnamese pho has won so many hearts from customers from all over the world.
Behind each bowl of pho is a unique flavor, a traditional secret to creating a famous Vietnamese brand. Considered one of the world's best dishes but not a lavish dish of the elite, pho is a popular dish, it is present at every corner and crossroads.
It is not difficult to come across a roadside noodle shop, Vietnamese people consider pho a familiar dish. Relatives far from home are still yearning to taste the taste of pho back home to satisfy their nostalgia for the country.
Pho is a traditional Vietnamese dish, believed to have originated in Nam Dinh, and can also be considered one of the typical dishes of Vietnamese cuisine.
The main ingredients of pho are pho noodles and broth (or broth as the South calls them) along with thinly sliced ​​beef or chicken. In addition, there are also spices such as soy sauce, pepper, lemon, fish sauce, chili…
These spices are added depending on the taste of each user. Pho is usually used for breakfast or dinner, but in big cities, this dish is enjoyed throughout the day.
In the southern provinces of Vietnam and some other regions, pho is served with a plate of herbs such as onions, bean sprouts, and the leaves of coriander and basil, in which coriander is the typical leaf of pho, however, in Hanoi, there is no such dish of raw vegetables.
Pho is usually beef noodle soup or chicken noodle soup, but sometimes there are other variations such as seafood pho, mixed pho, fried pho…
2. Spring rolls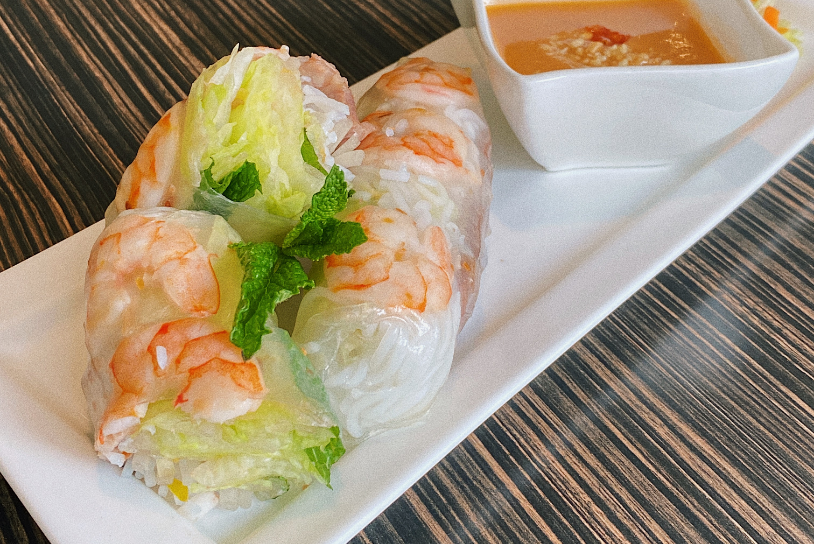 Goi cuon, also known as spring rolls, is a pretty popular dish in Vietnam. Goi cuon originates from Southern Vietnam with the name "goi cuon" – with ingredients including lettuce, bean sprouts, herbs, basil, perilla, dried shrimp, herbs, boiled meat, and fresh shrimp.
All rolled in rice paper shells. The accompanying condiment is chili sauce mixed with crushed roasted peanuts and fried in cooking oil with dried onions… all finely chopped and rolled in a shell made of flour.
The accompanying condiment is chili sauce mixed with crushed roasted peanuts and fried in cooking oil with dried onions. This dish is popular in Vietnam, mainly using rice paper rolled with many different ingredients depending on the region, often used as an appetizer or served with drinks as a drink, made from rice paper rolls with different ingredients, herbs, vermicelli, and some types of meat such as beef, pork, duck, shrimp, fish, crab…
Dishes made of rice paper rolls are generally a type of cooking popular throughout the three northern regions. , Central, South Vietnam. There is almost no fixed recipe for dishes using rice paper rolls because depending on the locality and region, the ingredients used to roll have many differences.
3. Crispy Roast Duck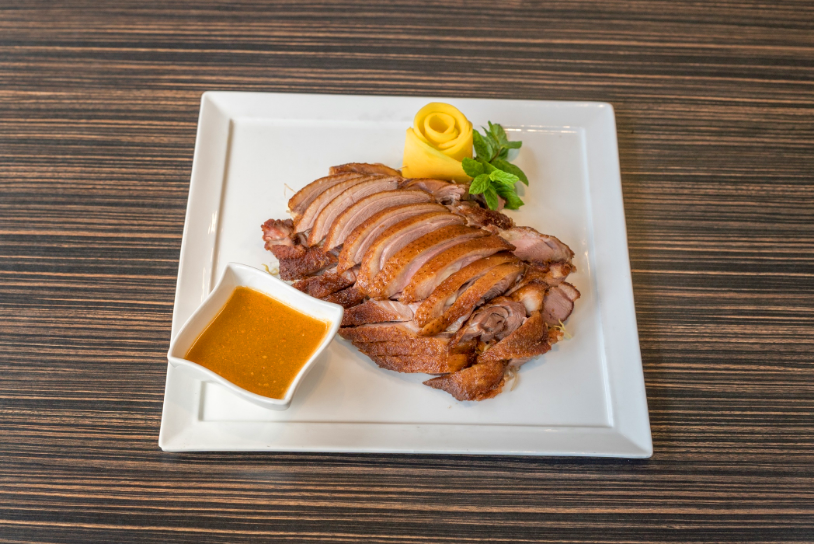 Locals use many kinds of forest leaves with aromatic flavor, which is indispensable for honey, black soy sauce, lemongrass, chili, black pepper, soybean oil, ginger, seasoning seeds, and lemon. or vinegar, garlic, and malt.
It sounds very simple, but the people here have unique and traditional secrets that cannot be found anywhere else.
Right from the selection, the duck must be in the right range and satisfaction, people pluck the duck feathers quickly to avoid soaking in water for a long time, and the meat will be pale and fishy.
They took all the intestines of the duck and then blew the duck's skin to swell by blowing the tube of papaya leaves through wine to avoid the fishy smell of the duck.
The duck is drained and then quickly dipped in a pot of boiling water to shrink the meat. Then spread outside and inside the duck's belly a kind of viscous liquid, which includes honey, a little soy sauce, and malt sugar… creating a thick, golden brown color.
Conclusion
There are many other Vietnamese dishes available at our restaurant, you can see our MENU to see and maybe give it a try!